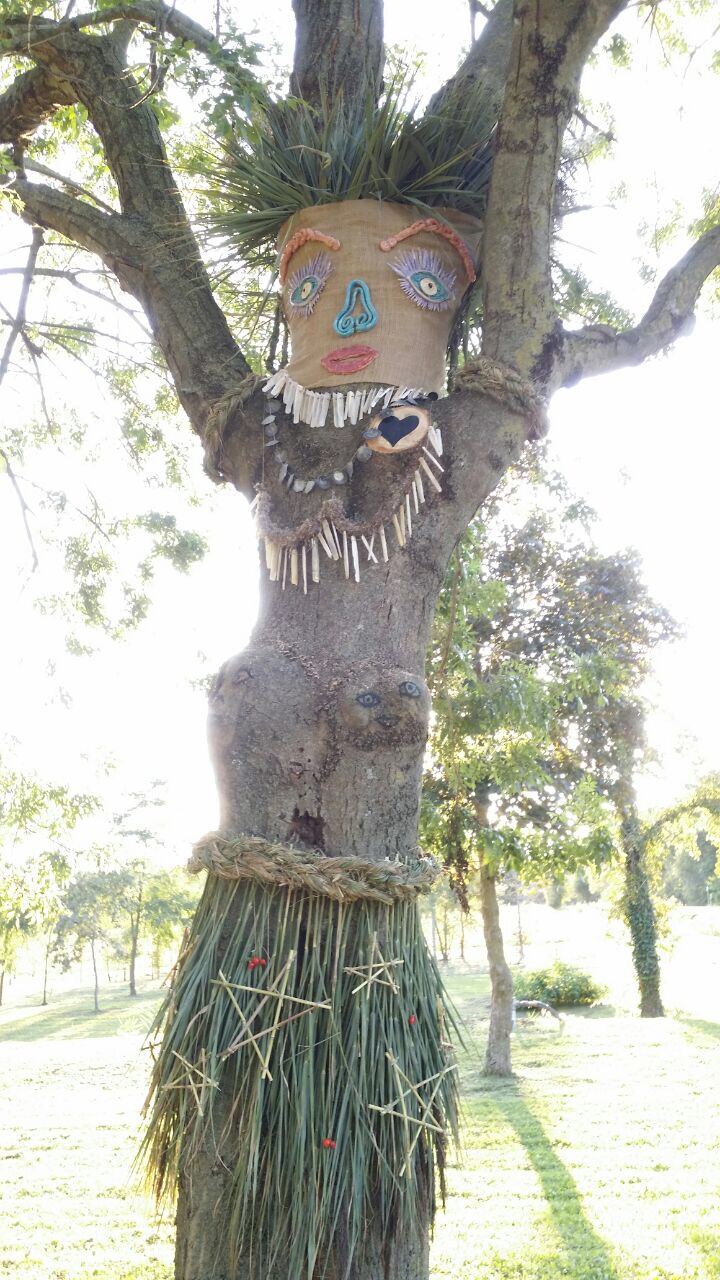 Inspired by the book Women Who Run with the Wolves, written by Dr. Clarissa Pinkola Estés we have transformed a tree into a wild woman of Nature…
She lives know in the forest and the weather decides how long she is showing herself in the way as we created her for the Land Art Exhibition in Muzzana, Italy.
The opening ceremony took place o the 16. September, 2017.